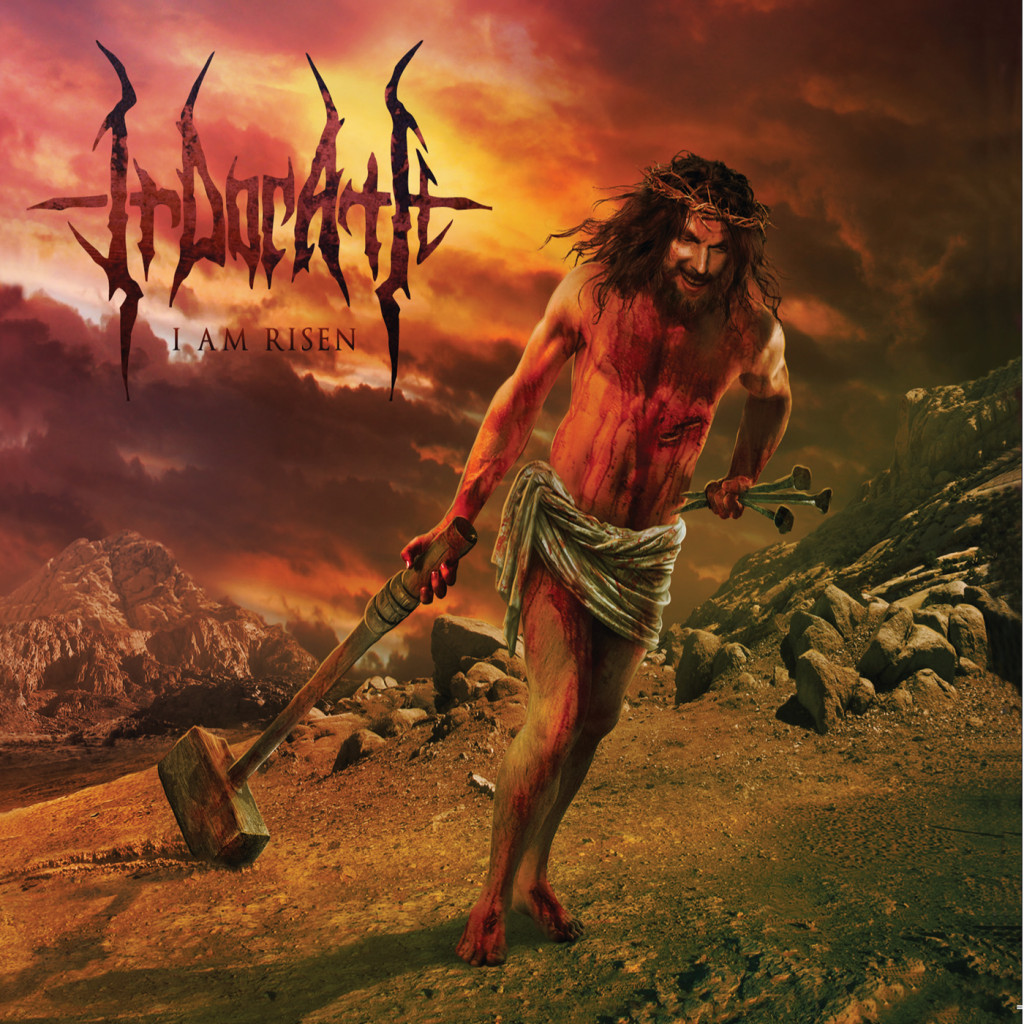 Irdorath publish coverartwork and tracklist to the coming album "I AM RISEN" which is published through Noiseheadrecords on October 18th.
The idea for the main topic of the album was born before the arising of the first melodies and rythmen already for a long time: The history is round the birth, the life as well as Jesus Christ's resurrection from today's view and after innumerable, partly arbitrary translations known well. Well known but only a story. Irdorath´s new album "I AM RISEN" tells in 5 songs another cynical, sarcastic version of this fairytale . . . .
The remaining songs stand for themselves respectively and deal with topics around the faith and his negative sides as well as the connection between man and war.
To round off the album, a song was revised and taken newly from the starting times as Bonustrack.
The Artwork and the booklet design was formed by Jan Örkki Yrlund of the Darkgrove Graphics Studio in Finland. He is noted for his work for bands like Manowar, Legion of The Damned or Korpiklaani.
Tracklist:
Intro
God Raped
Liar
Minions Of Lust
Sale Of Indulgence
Hammer And Nails
Undead Christ
No Human No War
Journey To Insanity
Mother Of All Lies
Windgeist (Bonus)