The Norwegian prog-metal band LEPROUS have parted ways with their bassplayer, Rein Blomquist.
Message from Leprous:
As some of you might have suspected, Rein and Leprous have chosen different paths for the future. Rein has been a part of Leprous in our two best years so far, and we are forever grateful for all the great music good times! He will play his… last Leprous-show on Brutal Assault this Saturday, so be there if you wanna wave him goodbye!
Rein: "The time has come for me to part ways with Leprous. I feel the need to prioritize different things in life, and as Leprous is a band that needs, and deserves, a high level of dedication, I decided that the best course of action was to take my leave.
I am extremely grateful for being a part of Leprous for the last couple of years, for all the great memories and experiences, the ups and downs, and for being able to share them all with the rest of the guys in the band. I am confident that Leprous will continue on to accomplish great things, and I look forward to follow Leprous into the future. Thanks for the ride, guys!"
But….we are really happy to announce our new bassplayer, Martin Skrebergene! Martin is a very talented bassplayer, the most beautiful bass sound and technique we've heard in a while! We want you all to give him a warm welcome, and be there when he will perform his first Leprous show at Le Ferrallieur in Nantes, France! Martin: "I'm really excited to be a part of this great band and inspiring group of people. I look forward to bringing my style and musical influences into the band, and contributing with shaping an awesome future ahead with Leprous".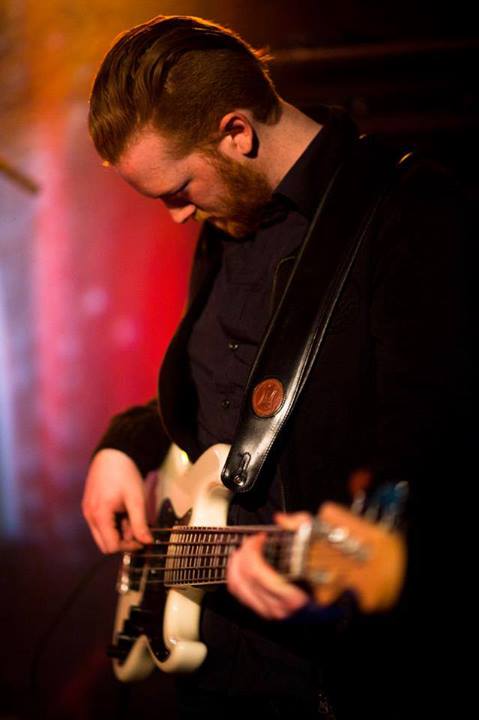 LEPROUS – Tour 2013:
Presented by Rock Hard Magazine & Intromental

06.09.2013 Trondheim (Norway) – Rockheim
07.09.2013 Bergen (Norway) – Garage
13.09.2013 Oslo (Norway) – John Dee
14.09.2013 Sandnes (Norway) – Tribute
15.09.2013 Drammen (Norway) – Buddy
16.09.2013 Skien (Norway) – Parkbiografen
17.09.2013 Göteborg (Sweden) – Musikens Hus
18.09.2013 Stockholm (Sweden) – Debaser
20.09.2013 Helsinki (Finland) – Nosturi Club
21.09.2013 St. Petersburg (Russia) – A2/Sputnik
22.09.2013 Tallinn (Estonia) – Tapper Club
24.09.2013 Gdansk (Poland) – Wydział remontowy
25.09.2013 Warsaw (Poland) – Progresja
26.09.2013 Krakow (Poland) – Kwadrat
27.09.2013 Rostock (Germany) – Alte Zuckerfabrik
28.09.2013 Copenhagen (Denmark) – Beta2300
————————————–
17.10.2013 Prague (Czech Republic) – Nova Chmelnice
18.10.2013 Vienna (Austria) – Replugged
19.10.2013 Bratislava (Slovakia) – Randal Club
20.10.2013 Budapest (Hungary) – A38
21.10.2013 Bucharest (Romania) – Silver Church
22.10.2013 Sofia (Bulgaria) – RBF Club
23.10.2013 Belgrade (Serbia) – Dom Omladine
24.10.2013 Ljubljana (Slovenia) – Orto Bar
25.10.2013 Milano (Italy) – The Theatre Club
26.10.2013 Pratteln (Switzerland) – Galery
27.10.2013 Genova (Italy) – Muddy Waters
29.10.2013 Barcelona (Spain) – Razzmatazz
30.10.2013 Murcia (Spain) – 12&Medio
31.10.2013 Madrid (Spain) – Caracol
01.11.2013 Braga (Portugal) – Toca
02.11.2013 Lissabon (Portugal) – Side B
04.11.2013 Toulouse (France) – Les Saint Des Seins
05.11.2013 Lyon (France) – Ninkasi Kao
06.11.2013 Frankfurt (Germany) – Das Bett
07.11.2013 Nijmegen (The Netherlands) – Doornroosje
08.11.2013 Paris (France) – Le Divan Du Monde
09.11.2013 London (UK) – Underworld
10.11.2013 Oostende (Belgium) – Jeugdhuis Ohk
11.11.2013 Essen (Germany) – Turock
12.11.2013 Hamburg (Germany) – MarX
Support band on first part of the tour (September): Vulture Industries (Norway)
Support band on the second part of the tour (October-November): Blindead (Poland)
LEPROUS Line-Up:
Einar Solberg – synth/vocals
Tor Oddmund Suhrke – guitar
Øystein Landsverk – guitar
Tobias Ørnes Andersen – drums
LEPROUS online:
www.leprous.net
www.leprous.net/mobile (mobile website)
www.facebook.com/leprousband
www.myspace.com/leprousband
www.youtube.com/leprouschannel