Due to personal reasons, lead guitarist Martin Arendal has chosen to leave Manticora. The spirit to keep on fighting for this project is simply not there anymore, and Martin believes that it's better to leave in time, than to hang around, like the old horse in the circus.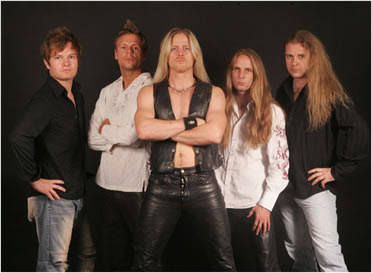 Kristian Larsen/guitars comments: "We (the remaining 4 members of the band) of course respect the decision, and even if we'll miss our buddy and will have to find a new guy – NOT an easy task, we should say, given Martin's talent and skills – we understand Martin's situation and we'll continue writing material as a 4-piece so far.
As it is, we're not actively looking for a new lead guitarist immediately, as we're mostly writing new material at the moment, but if you're a fantastically skilled guitarist and you feel that you have what it takes to replace Martin, feel free to contact us, and we'll check you out".
—
Manticora is right now working on what will be their 8th full length album. The band has previously been very active with 7 albums in only 11 years, 6 European tours and 1 USA tour + a large number of festivals played in Europe/USA.
Due to a lot of personal tragedy, the band went into writing/touring hiatus, and have only been playing festival shows and single for the last couple of years. However, Manticora promise all of their fans that they will be back, stronger than ever and with re-charged batteries for another 15 years of dark and powerful metal.
www.facebook.com/manticoraband