NIGHTWISH – to capture upcoming Wacken Open Air show for live release!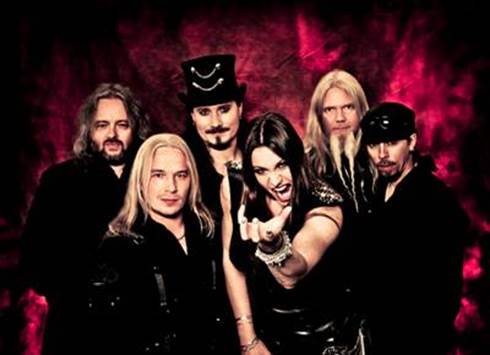 After having been decorated with triple platinum status in Finland as well as with gold statuses in numerous European countries (Germany, Switzerland, Poland, among others) for their latest studio masterpiece »Imaginaerum«, after the release of their very own highly successful fantasy motion picture »Imaginaerum by Nightwish« and after having been on tour all around the globe in the course of the `Imaginaerum World Tour´, legendary Finnish symphonic metallers NIGHTWISH are approaching the end of a cycle now, as the last three live shows in support of »Imaginaerum« are closing in.
And what would be a better way to celebrate the grand finale than to capture the entire upcoming show at Wacken Open Air – the world's biggest heavy metal festival – for a live DVD/Blu-ray?
Mastermind and keyboardist Tuomas Holopainen states:
"The time has come soon to wrap up the magical & memorable one-and-a-half year `Imaginaerum World Tour´ 2012-2013! We still have three shows left, one of them being at the legendary Wacken Open Air Metal Festival on the 3rd of August. This show will be something extra special, since it will be released later this year on DvD/Blu-ray, together with a massive `Imaginaerum World Tour´ 2012-2013 documentary. Our darling flying Dutchwoman, Floor Jansen, has been nothing but incredible during her time in Nightwish on this tour, so this is a perfect opportunity to immortalize the current vibe of the band on film! "
Be sure to be right in front of the True Metal Stage at Wacken Open Air on coming Saturday, August 3, at 22:45 CEST when NIGHTWISH will capture their bombastic live magic for eternity!
The final »Imaginaerum World Tour« shows:
03.08. D Wacken – Wacken Open Air
10.08. B Kortrijk – Alcatraz Festival
11.08. D Hildesheim – M'era Luna Festival
www.nightwish.com | www.facebook.com/nightwish | www.nuclearblast.de/nightwish