Frontiers Records is proud to present the new issue of MELODIC ROCK FANZINE. The 60th release of our successful magazine is available for free all over the world through record shops, mailorders and every fine dealer carrying the Frontiers Records releases.
Here is the preview of the MELODIC ROCK FANZINE cover: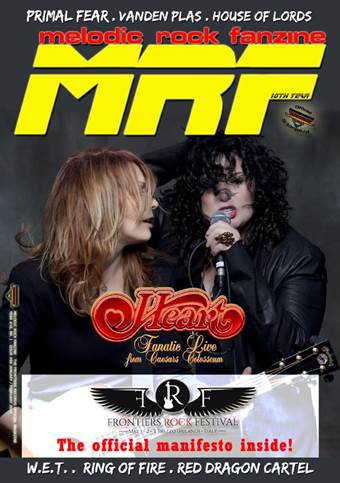 This new issue includes reviews and interviews of Herat, Primal Fear, Vanden Plas, W.E.T., Ring of Fire, Indica, Silent Force, Berggren Kerslake Band, Sleeping Romance, Persuader, House of Lords, Red Dragon Cartel, Silent Voices… and more!
Electronic readable version of the magazine is available on the Frontiers official site and here.