We're proud to announce that our technical and progressive death metal act 
PERSEFONE
 has inked a worldwide record deal with ViciSolum Productions. The new album "
Spiritual Migration
" is set for Worldwide release on
March 29th
.
"Spiritual Migration" is Persefone's 4th album and it was mixed by Jacob Hansen (Volbeat, Pretty Maids, Mercenary, Pestilence, Destruction etc.), at Hansen Studios in Denmark, and is a portrait of all the emotions the band has gone through within the first decade of their existence. Fine-tuning has never been a better word to describe the progression of a band, than in the case of Persefone.
"Spiritual Migration" track listing:
1. Flying Sea Dragons
2. Mind as Universe
3. The Great Reality
4. Zazen Meditation
5. The Majestic of Gaia
6. Consciousness (pt.1): Sitting in Silence
7. Consciousness (pt.2): A Path to Enlightenment
8. Inner Fullness
9. Metta Meditation
10. Upward Explosion
11. Spiritual Migration
12. Returning To the Source
13. Outro
The artwork for "Spiritual Migration" was made by Travis Smith (Katatonia, Avenged Sevenfold, Nevermore).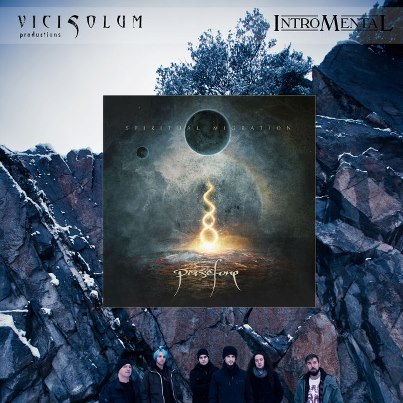 Persefone Discography:
2004: Truth Inside The Shades
2013: Spiritual Migration
Persefone Line-up:
Marc Martins: Vocals
Carlos Lozano: Guitars
Jordi Gorgues: Guitars
Miguel Espinosa: Keyboards& vocals.
Toni Mestre: Bass
Marc Mas: Drums