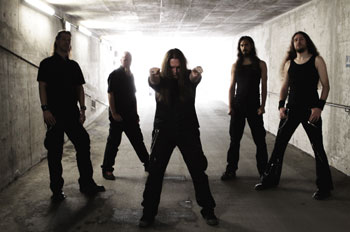 SCARECROW N.W.A. – Deathmetal from Austria
Members:
Alex D.: guitars
Bernd K.: vocals
Stefan K.: drums
Oliver R.: bass
Gsputi: guitars
No compromises – just metal!
It's been some years since the release of our last recording (Ishmael/2009). We spent much time and efforts in the production of our new longplayer "Transgression" to release the best and uncompromising album of our band history. So it was clear to us, to sign a label where we're not only a number that has to sell its product. In the austrian label NOISEHEADRECORDS we found the perfect partner.
SCARECROW N.W.A. @ NOISHEADRECORDS – check it out!
For more information:
www.noiseheadrecords.com
www.scarecrow.at
www.facebook.com/ScarecrowNWA