NEW 180 GRAM GATEFOLD SLEEVE COLORED VINYL EDITIONS DUE OUT THIS MONTH FROM ICONIC ROCK VOCALIST
SEBASTIAN BACH: "KICKING & SCREAMING" AND "ABACHALYPSE NOW"
"AMERICAN METALHEAD" VIDEO TAKEN FROM "ABACHALYPSE NOW" PREMIERES TODAY
Iconic rock vocalist Sebastian Bach is proud to announce the forthcoming release of two brand new vinyl editions: one for his most recent studio album, KICKING & SCREAMING, and one for his recent live album, ABACHALYPSE NOW (taken from the CD/DVD package of the same name). The UK label ROCK CLASSICS, under license from Frontiers Records, will issue both. KICKING & SCREAMING, will be available on 180 gram, limited edition single red gatefold vinyl on June 17th and can be pre-ordered here. ABACHALYPSE NOW will be released on 180 gram, limited edition double colored gatefold vinyl later in June, exact street date to be announced, and can be pre-ordered here. One disc of the set will be transparent blue and the other clear. In other news, Bach fans worldwide can click here to check out the video for "American Metalhead," taken from the CD/DVD package ABACHALYPSE NOW.
Sebastian Bach's latest studio album, KICKING & SCREAMING, was produced by Bob Marlette and debuted in the Top 75 of the Billboard Top 200 Album chart and received rave reviews from critics and fans alike. Outburn declared, "Sebastian Bach delivers a balls out gang of mountainous hooks, titanic grooves and straight down the middle hard rock." Sebastian Bach's recent CD/DVD package, ABACHALYPSE NOW, also received stellar praise, with Revolver avowing that "the fact remains that Sebastian Bach is still one of the most dynamic frontmen…" Bach was recently named one of the 100 greatest living rock stars by Revolver.
Sebastian Bach has sold in excess of 20 million records worldwide as lead singer with his former band, Skid Row and as a solo artist. Far from just being a multi-platinum recording artist, the singer/songwriter/actor/entertainer has expanded his career over the past decade to include episodic television with a 5-season recurring role on the CW's hit series "Gilmore Girls", starring roles on Broadway ("Jekyll & Hyde", "The Rocky Horror Picture Show") and national touring companies ("Jesus Christ Superstar"), and has appeared regularly on MTV and VH1.
Bach on the web:
www.facebook.com/sebastianbach
www.reverbnation.com/sebastianbach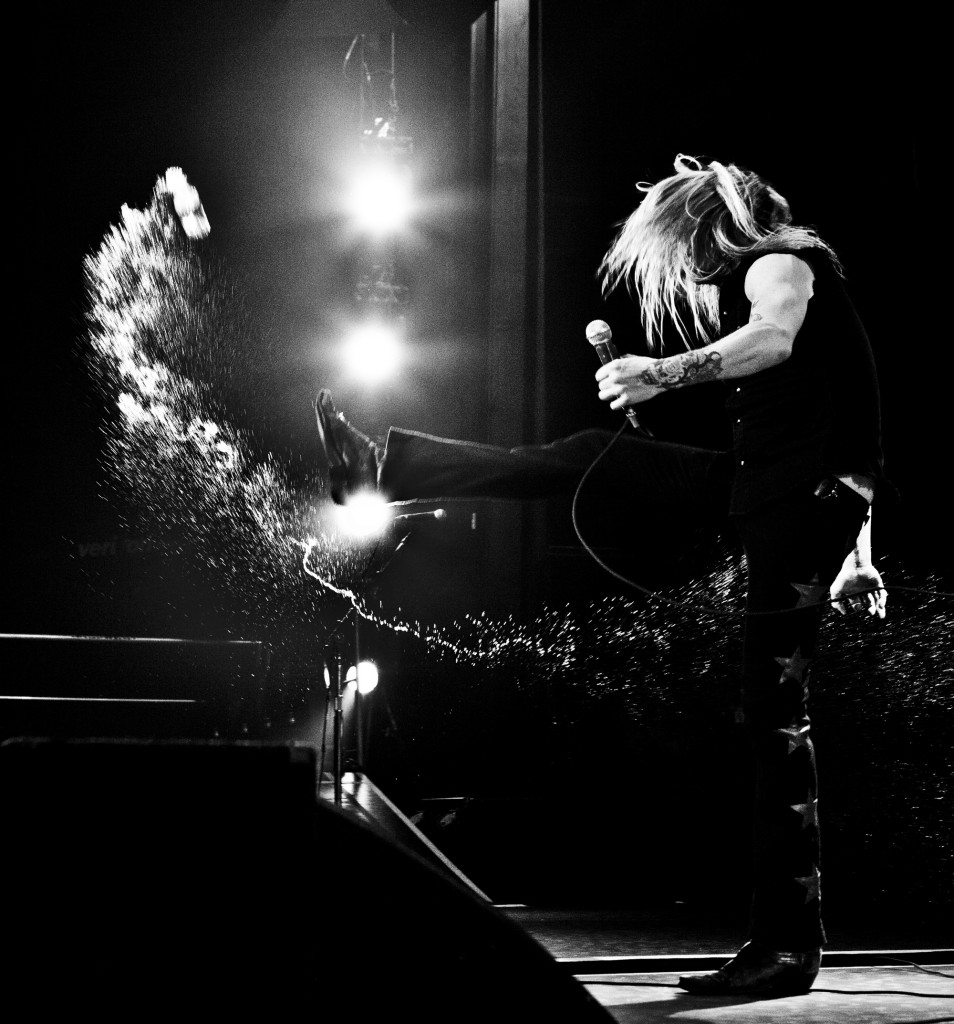 (Photo credit: Katarina Benzova)