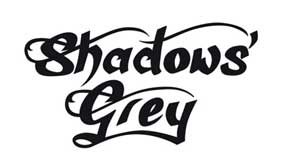 Extraordinary – outstanding and unique Prothic Metal (Gothic Music within Progressive Elements) clashes into a sensational and significant Austrian record label:
The reunited Austrian Band "SHADOWS GREY " with well-known Scene Musicians from Bands like Edenbridge, Groteskh/Hellsaw, Scargod, Fourtissima and Demolition subscribe at NOISEHEADRECORDS!
"I am proud of this commercial partnership. It will promote us and our further plans afar!"
said Martin "Maze" Moser, incorporator of that in the year 2007 founded and attractive band. "Thanks to my elder comrades- in- arms, who are still in and also a big thanks to my new warriors. Let us all enter the fray! Rock on"
"A Record, so never heard from Shadows Grey", will be released in 2014! Shows will follow.