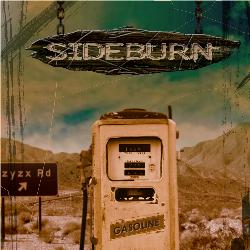 With a rich history, Swiss quintet Sideburn knows the power of rock well enough. They've been there, done that, and are possibly, one of the best-kept secrets in rock'n'roll. With six albums since the change of name in 1995, their discography talks by itself.
So it's no surprise that their song "Six feet under" was picked by 20th Century Fox Studios to be featured in an episode of the Fox Network TV show "24" with Kiefer Sutherland, or that they opened for some of the biggest acts in the industry (e.g. Def Leppard, Kiss, Krokus, Gotthard, Dio, Doro, Motörhead, Thin Lizzy, Uriah Heep, Meat Loaf and lots more).
Sideburn create that classic rock sound (a mix of AC/DC and ZZ Top) that is guaranteed to make you pump up the volume, dust off that air-guitar & tap your feet.
For the 10th anniversary of the album "Gasoline", a new pressing will be released on the 17th of May in Switzerland (Irascible), on the 24th of May for Europe (AOR Heaven Mailorder)
Originally released in October 2003, "Gasoline" featured 11 songs. Some of them are classics, like: "Gangster Lover", "Never kill the chicken", "Giov in LA" and "Black sheep" which all are still part of the current live set-list.
The reissue includes 3 bonus tracks recorded live on the 27th of October 2012 at the Brise Glace of Annecy (France):
– Slave to the core
– Crocodile
– Get that way
The band says: "For us it was a good way to present the new line-up, before the release of the new album which will be out in October on Metal Heaven".
www.sideburn.ch
www.aorheaven.com