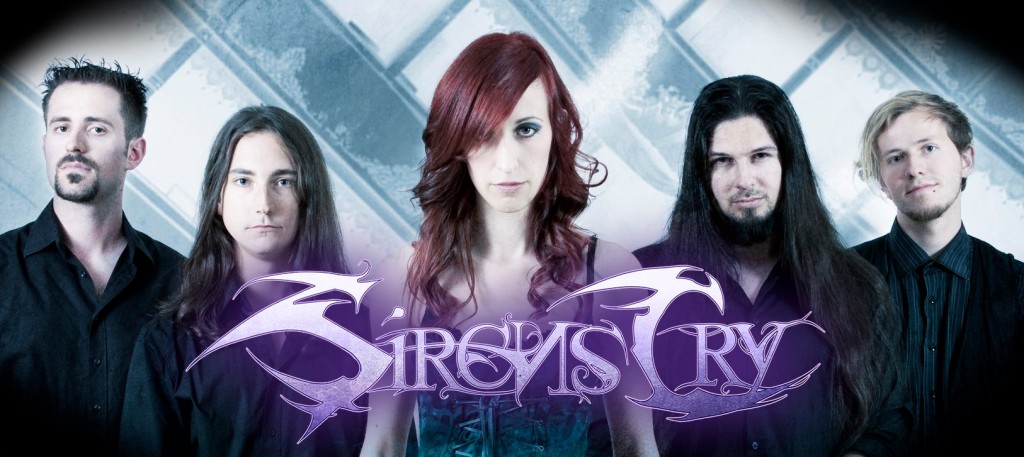 Nightmare Records is proud to announce the new signing of female fronted Austrian, symphonic metal band SIREN'S CRY, Touring Europe in October with Masterplan and Mystic Prophecy (tour schedule at bottom).
A perfect balanced fusion of complexity and symphonic beauty, uniquely creative, unifying the best of all metal worlds: virtuosity, enchanting melodies and powerful riffs. ingeniously combining a perfect circle of spectacular sounds.
Influences such as Dream Theater, Metallica, Nightwish, Threshold, Angra and Symphony X are realigned in a completely new way: every song takes the listener on a thrilling journey through a picturesque landscape.
Prepare yourself for an incredible journey through the ethereal spheres of Scattered Horizons. This album takes progressive metal to a totally new and unexplored level that will quickly conquer your heart. Convince yourself and witness a new form of metal!
Release date of SIREN'S CRY album "Scattered Horizons" will be via Nightmare/ Sony/ RED Sept 3rd, 2013. Just in time for ProgPowerUSA Festival in Atlanta, GA.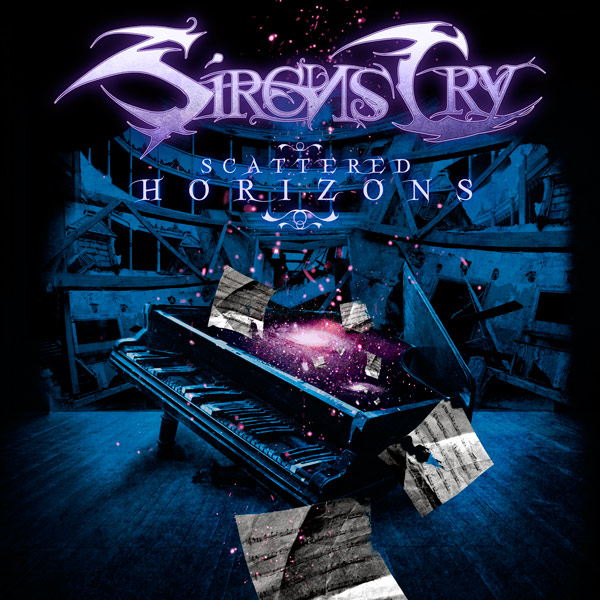 Track listing:
1. Introitus
2. S3V3N
3. Oratory & Sins
4. Elegy of R'lyeh
5. Draconian Spectrum
6. Cold Amber & Scalding Tears
7. Sahara Sagas Pt. I
I: Overture – Sands of Time
II: Beyond the Veil
III: The Unravelling
IV: Shahryār – The Great King
V: Astray
8. Serpents of War
9. Controversial Mind
Official pages:
Official Website: www.sirenscry.com
Official Facebook:www.facebook.com/sirenscryband
Official Myspace: www.myspace.com/thesirenscry
Official Reverbnation:www.reverbnation.com/sirenscry
Official Youtube:www.youtube.com/OFFICIALSirensCry
Tour Trailer
http://youtu.be/HICacbtaT1A
European Tourdates co-headline tour / Masterplan & Mystic Prophecy
Novum Initium Tour 2013"
———————————————————————————–
01.10.13 (DE) Berlin – C Club
02.10.13 (DE) Hamburg – Ballroom /Warehouse RnR
03.10.13 (DE) Bochum – Matrix
04.10.13 (NL) Uden – De Pul
05.10.13 (NL) Kerkrade – Rocktemple
06.10.13 (BE) Vosselar – Biebob
07.10.13 (FR) Paris – Le Divan Du Monde
09.10.13 (DE) Aschaffenburg – Colosaal
10.10.13 (DE) Siegburg – Live Club Kubana
11.10.13 (CH) Pratteln – Z7
12.10.13 (DE) Memmingen – Kaminwerk
13.10.13 (DE) München – Backstage Halle
15.10.13 (IT) Milan – Fabric
16.10.13 TBA
17.10.13 (AT) Vienna – Aera
18.10.13 (HU) Budapest – TBC
19.10.13 (CZ) Prague – Club Matrix
20.10.13 (DE) Erfurt – From Hell
21.10.13 (DE) Nürnberg – Hirsch