SOILWORK – premiere 'Spectrum Of Eternity' video!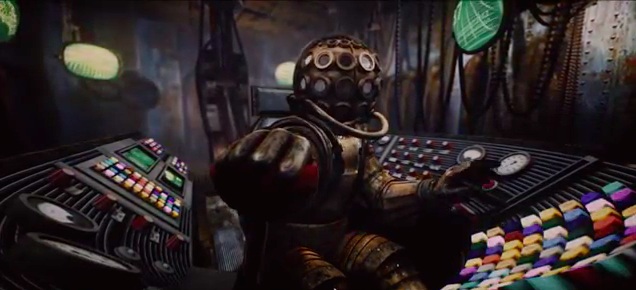 Swedish visionary metallers SOILWORK have released the official video clip for 'Spectrum Of Eternity'. The clip premieres today at METAL HAMMER UK: http://www.metalhammer.co.uk/news/soilwork-spectrum-of-eternity-video-premiere
The song comes off the band's most recent album, »The Living Infinite«, which marks the first double album in the history of melodic death metal and received raving reviews all over the planet, stating to be "an existential metal masterpiece" (Dom Lawson / METAL HAMMER UK)
The band is currently touring the US before coming back to Europe for the below mentioned festival dates.
More on »The Living Infinite«:
"Rise Above The Sentiment" music video: http://youtu.be/_LEKU7cBOak
"Long Live The Misanthope" viral video: http://youtu.be/YFug3xQBKAk
"This Momentary Bliss" viral video: http://youtu.be/LR2C2kEONIU
"Spectrum Of Eternity" viral video: http://www.youtube.com/watch?v=M_DydLwYnUk

SOILWORK @ Festivals 2013
31.05.13 PL-Warsaw Ursynalia 2013
07.07.13 RO-Bucharest B'ESTFEST 2013
11.-13.07.13 D Ballenstedt Rockharz
13.07.13 PL-Wegorzewo Seven Festival
22.-24.07.13 SI-Tolmin Metaldays 2013
25./26.07.14 D Speichersdorf Wackel Festival
01.-03.08.13 D Wacken Wacken Open Air
15.-17.08.13 D Dinkelsbühl Summer Breeze Open Air
06.09. USA Atlanta – ProgPower
07.09. MEX Mexico City – Lunario
www.soilwork.org | www.facebook.com/soilwork | www.nuclearblast.de/soilwork