SOULHEALER'S NEW ALBUM "CHASING THE DREAM" PRE-LISTEN PARTY AT BIO REX – MAY 4TH 2013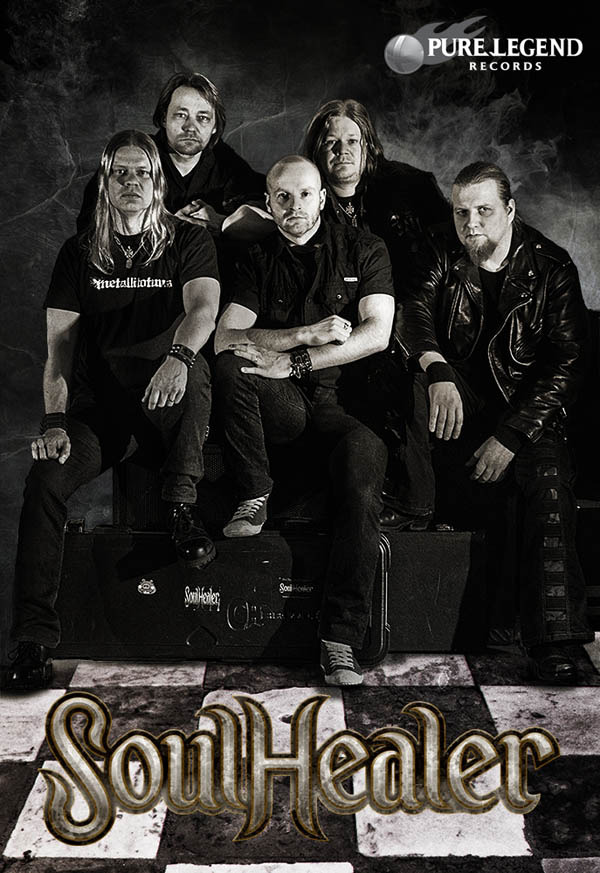 Finnish melodic metal band SOULHEALER will hold a pre-release party in their hometown Kajaani on May 4th for their upcoming album "Chasing The Dream". The event takes place at the Bio Rex movie theatre. The band will be there to present the whole album to the public for the first time. What makes the event even more extraordinary is the worldwide big screen
premiere of the new promo video. The promo video was written, directed, shot and edited by Niko Saarela and Arttu Hypén, both students at the Kainuu Vocational College. And the album will be exclusively available for sale at the pre-listening and also the following pre-release gig later that evening, already before the official release date on May 10th.
The event will be hosted by Kepa Salmirinne, the front man of the seminal Finnish hard rock band Zero Nine. Among other guests will be for example the German journalist Andreas Schöwe who will be following the band throughout the weekend to write a feature for the Rock It Magazine. Schöwe is well known for his work for Metal Hammer, writing for example about Iron Maiden, Manowar, Metallica, Guns N' Roses, Black Sabbath, Aerosmith, Mötley Crüe, Deep Purple, AC/DC and the Scorpions, just to name a few, and also for his books "All Access" and "Wacken Roll".
"It will be a previously unprecedented event locally, and we're not aware of anything like this been done anywhere else in Finland either. When we got the right and especially active partners on board we didn't have to think twice about it. And when we found out that Kepa Salmirinne will gladly host the event it really topped all this. He is after all one of the Finnish metal legends for our generation of metal fans. Now we just have to wake the interest of the local Kajaani people and the festivities can begin" says the guitarist for SOULHEALER Teemu Kuosmanen.
The pre-listen at Bio Rex starts on Saturday May 4th at 19.00. The invitation to the event can be collected from Bio Rex, Musiikki Lukinmaa, Rock House Kulma or Anttila Top Ten starting on Wednesday April 10th. The band members will also give out the invitations. The event is free of charge, there will be free drinks and small snacks, but invitations are
limited. For all who want to come to the pre-listening but are not able to get the invitation locally can contact the band at info@soulhealermusic.com. Later on the Saturday SOULHEALER will play a pre-release gig in Rock House Kulma."