STORY OF JADE – Italian Tour with TANKARD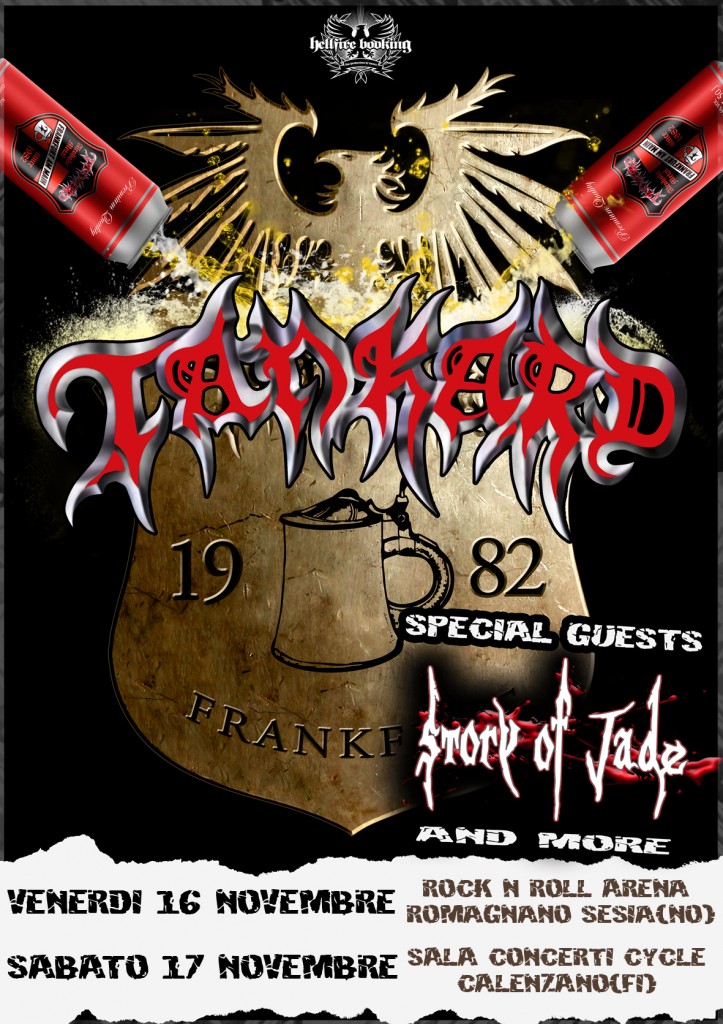 Our freak brigade will open for TANKARD in the next two gigs in Italy. Prepare your Blood-Beer for the Zombie Attack!!! CHEERS!!
16/11/2012 – Rock N Roll Arena – Romagnano Sesia(NO) 
17/11/2012 – Cycle – Calenzano(FI) 
NEW SONG AVAILABLE FOR DOWNLOAD!!
We're working on the new album and waitin to see you all soon on stage, we  want to thank every supporter around the world and everyone who show respect to Story Of Jade during the shows, on the web and… along the way! For all the people who belive in the band and for all our brothers out there…. this is "Bleedin' Cage", a song that was included in the promo version of "The Damned Next Door"  and never released before… this is for you guyz, we hope you'll enjoy it! THANX A LOT!!
.