SUFFOCATION – "Pinnacle Of Bedlam" OUT NOW // album stream on www.bild.de!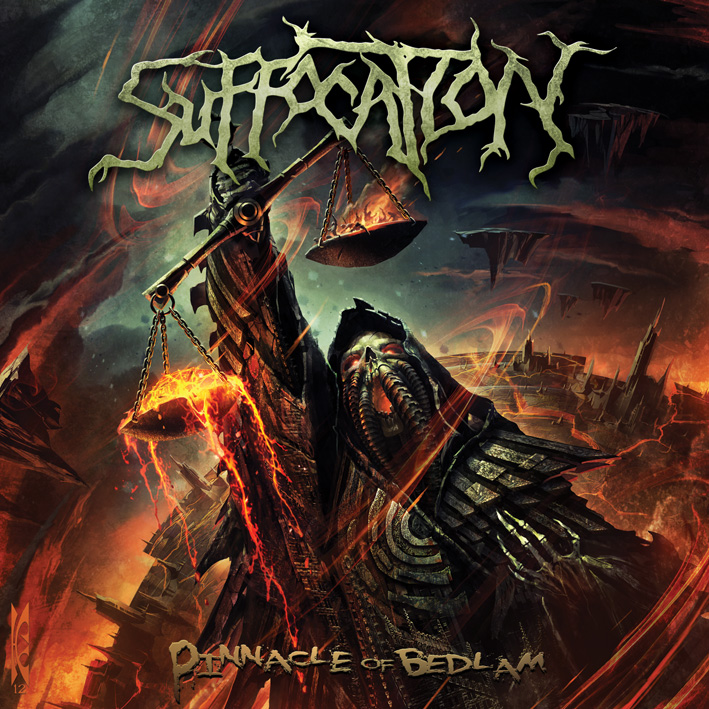 "Pinnacle Of Bedlam", the new ferocious sledgehammer by legendary U.S. death metallers SUFFOCATION, is OUT NOW! Here's a selection of what the knocked down press says:
"Once again Frank Mullen & Co spectacularly prove why they're considered a death metal authority!" LEGACY (D) / Eugen Lyubavskyy

"Another death metal manifesto – with SUFFOCATION's best sound to date!"  METAL HAMMER (D) / Anzo Sadoni

"The champions of technically ambitious brutal death!" ROCK HARD (D) / Björn Thorsten Jaschinski
"Violence and rage into aggressive hate is not enough to explain SUFFOCATION's death metal. Enjoy to understand!" METAL MANIAC (I) / Ivan Gaudenzi

" `Pinnacle Of Bedlam´ is pure brutal technical death metal without compromises. Not to be missed!" " ROCKERILLA (I) / Stefano Ricco
Get "Pinnacle Of Bedlam" now: http://smarturl.it/Suffocation
Moreover, you can find the album streaming in its entirety during the weekend on www.bild.de – check it out!
Also make sure not to miss:
The making of the official "As Grace Descends" video clip –  http://youtu.be/Exe0lU1lAmU
The 1st album trailer – http://youtu.be/osLxPA7CQ1w 
The 2nd album trailer – http://youtu.be/6EmebFUqeuw
www.facebook.com/suffocation | www.nuclearblast.de/suffocation