WHILE HEAVEN WEPT – 25th anniversary & headlining shows!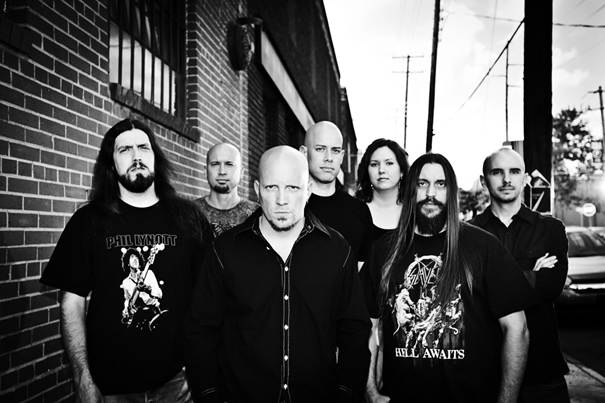 US Doom Metal act WHILE HEAVEN WEPT is currently celebrating its 25th band anniversary. To have the world take part in this overwhelming achievement, the Viginia based band will be headlining two hand selected shows on global grounds.
First off will be Stoner Hands Of Doom XIII in Richmond, VA on November 9th, which will see WHILE HEAVEN WEPT entering stages on a saturday night.
Commented the festival's organizer: "We are happy to announce we have added Doom legends and old and good friends (they played the first ever SHoD) WHILE HEAVEN WEPT! They will be playing last on Saturday Nov 9th. One of the first and most original Doom outfits in our lifetime they are must see. I thank Tom and his mates for their support and lets have a party."
The follow up weekend offers an even more delicate nocturnal encounter at Hammer Of Doom 8 in Würzburg, Germany. These shows might be the beginning of a number of 25th anniversary events. With a special 2 hour set scheduled for HOD, mainman Tom Phillips states his excitement: "We are extremely honored…truly flattered to have been invited back to perform at the Hammer Of Doom Festival – particularly with our own 25th Anniversary on the horizon. We have been given the opportunity to commemorate this milestone the very same week the original band first gathered in my parents' basement in 1989. With this in mind we will be taking a journey through the past quarter century via the songs our friends and fans have most requested, along with those we feel were pivotal in our evolution and some deeper cuts too. We encourage YOU to participate in this celebration (which is as much yours as it is ours) by telling us what YOU want to hear via Facebook, Twitter, and otherwise! Considering the next new album is a single 40 minute epic song, Hammer Of Doom 8 gives us one last chance to revisit our past at length as we'll be almost entirely committed to what is to come after this – so in essence, we'll be approaching this extended set as if it were the last concert of ours – and quite frankly, who knows if we'll ever have a chance to create "the ideal" setlist, without compromise, again? This one is for everyone who has supported us throughout the years…thank you from the bottom of our hearts!"
www.whileheavenwept.com | www.facebook.com/whileheavenwep | www.nuclearblast.de/whileheavenwept