XANDRIA: Domain's Steven Wussow new man on bass guitar!
Steven Wussow is the new bass guitar player in Germany's symphonic metal act XANDRIA, replacing the band's yearlong four stringer Nils Middelhauve, who left the band last summer.
Wussow, known for his jobs with Domain (and in the past also with Shylock and Illectronic Rock) will debut on stage with XANDRIA in April and May when the band is going to play Russia, Belarus, Argentina and Brazil.
The 32year old confesses: "On stage i feel at home and it's the streets where my heart is. Having passed a few lights and crossroads in my search, i am happy to finally have found my partners in crime i was looking for."  Says XANDRIA: "We are thrilled to have found THE candidate we had been chasing for over the past months and we are excited to start our upcoming live and recording endeavors with Steven."
Xandria is said to hit the studio this year still to record the follow up album to critically acclaimed "Neverworld's End", one of the genre's top releases in 2012. A date of release is supposed to be unveiled soon.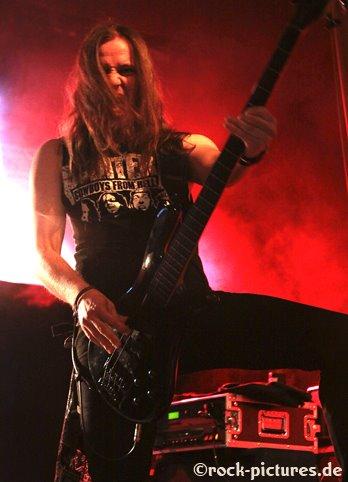 www.xandria.de