DUE TO GREAT SUCCESS:
TICKETS FOR ADDITIONAL "WAGNER RELOADED" EVENT AVAILABLE / LIVE CD BY APOCALYPTICA AND MDR SYMPHONY ORCHESTRA CONFIRMED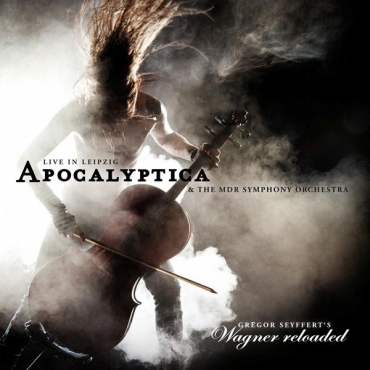 German print press headlined »large-screen theater for all senses« and »spectacular multimedia show« as well as attesting "Wagner Reloaded" its status of a »globally unique project«. The opening of the "MDR-Musiksommer" with Gregor Seyffert's acclaimed show event, which took place in celebration of Richard Wagner's 200th birthday on July 5 and 6, was a gigantic success. The sold-out Arena Leipzig saw standing ovations for the outstanding musical collaboration of the award-winning choreographer and the Finnish cello virtuosos Apocalyptica, who for years have been building bridges between rock and classical music. Tickets for the encore of "Wagner Reloaded" on September 27, 2013 are already available.
Apocalyptica have now confirmed another highlight: 13 tracks of the exceptional premiere will be released on November 15, 2013 as an official live recording with the MDR Symphony Orchestra on CD and vinyl. As of now, fans can exclusively pre-order the autographed album or an edition with individual dedication together with tickets for the encore show on pledgemusic.com. The release will be available for regular pre-order end of August – the exciting, atmospheric cover artwork has only just been finalized:
Get a first impression on "Wagner Reloaded – live in Leipzig" right here: http://youtu.be/gVZf3u9TwZc.
"WAGNER RELOADED" – ENCORE EVENT
09/27/2013 Arena, Leipzig
"WAGNER RELOADED – live in Leipzig" – LIVE ALBUM
11/15/2013 – on CD and vinyl
Apocalyptica online:
http://www.apocalyptica.com/de
https://www.facebook.com/Apocalyptica
https://myspace.com/apocalyptica