Kari Rueslåtten – single: Why so lonely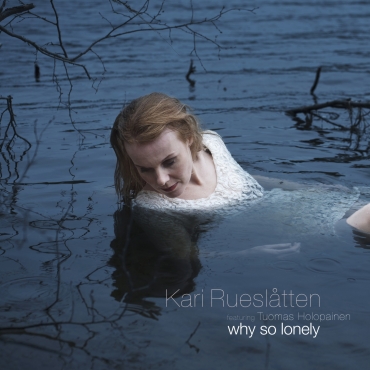 Since Kari Rueslåtten's last album 'Other People's Stories' was released in 2005, she decided to take a break from music. Now she is back! On September 10th she releases her first single in 8 years and she is currently working on her fifth solo album, due to be released in February 2014
– "What really triggered me to start making music again were all the kind messages I got from fans around the world asking me when new music would surface. I am most humble and grateful to find that there are people out there who have followed my music since my early beginning, back in The 3rd and the Mortal-days, and through all my solo-albums. "
Kari was one of the founder members of the progressive doom metal band The 3rd and the Mortal. The band was a source of inspiration for many other bands worldwide, among them Nightwish and The Gathering. After leaving The 3rd and the Mortal in 1995 she has released four solo-albums.
Why so lonely
On September 10th, Kari Rueslåtten releases "Why So Lonely", the first single and video from the upcoming album.
-"I decided to look back in time and make a cover version of one of my favorite songs from the early years with The 3rd and the Mortal. In a way, it can be seen as a tribute to those who have showed interest in my music through so many years", Kari continues.
"Why so lonely" was featured on The album "Tears Laid in Earth" from 1994, and is rearranged in a new version by Kari together with the musicians Tuomas Holopainen (Nightwish) on piano and keys, Jostein Ansnes on guitars and Rune Arnesen on drums.
Tuomas Holopainen, the founder of Nightwish, has several times stated that Kari Rueslåtten´s voice in The 3rd and the Mortal was one of the main inspirations when he started the now world famous band. Tuomas has put his signature mark on the song with beautifully played piano themes and keyboard harmonies, which perfectly suits Kari's extraordinary voice.
Kari's voice
Kari's natural talent combined with classical training and roots in the Norwegian folk music tradition has resulted in a voice that is difficult to describe. Her music has been compared with artists like Tori Amos, Kate Bush and Bjørk, maybe not necessarily because the music sounds very similar, but because these are artists who sing with their own distinct voices. Just like Kari Rueslåtten.
This coming autumn Kari will start the recordings of her brand new album, consisting of 10 songs. As usual, Kari herself writes all music and lyrics. The album will be recorded in Øra Studio in Trondheim and produced by Jostein Ansnes, one of Norway's best guitarists, known among other things for his work with the critically acclaimed Norwegian band Dadafon with singer Kristin Asbjørnsen.