TRUCKFIGHTERS –
Sweden's finest fuzz rock band returns with EP + European tour – album in early 2014!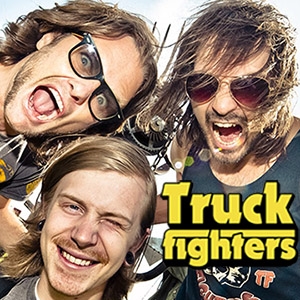 The best band that's ever existed" – JOSH HOMME / QOTSA
(quote from the Truckfighters film)
The band that Josh Homme (Queens of The Stoneage) calls "probably the best band that's ever existed" is back and in full swing: Truckfighters from Örebro, Sweden, are releasing its limited 10" vinyl EP "The Chairman" (also available as download) on October 4th, once again via the band's very own and highly regarded label Fuzzorama Records. The release is accompanied by an extended European tour, presenting the trio in its prime element: Live!
After three solid albums, one full-length motion picture documentary DVD (the "Fuzzomentary"), various tours across Europe, Northern + Southern America, Australia, lasting for months (like the more recent Kvelertak Europe tour w/ Truckfighters as guests), the Nordic act is ready to take bigger challenges. With its label Fuzzorama now being worked at Berlin, Germany, based Odyssey Music Network (Label Services Division), the Swedes will release the EP as an appetizer for a full-length album to be released in early 2014.
The "Chairman-Tour" in October:
presented by VISIONS
02.10.2013 Ger Leipzig, UT Connewitz
03.10.2013 Ger Aschaffenburg, Colos Saal
04.10.2013 Ger Dortmund, FZW (Westend-Festival w/ BoySetsFire & Kvelertak)
05.10.2013 CH Pratteln, Z7 (Up in Smoke Festival)
07.10.2013 F Nantes, Le Ferraeulier
08.10.2013 Lux Luxembourg, Rock Box
09.10.2013 NL Rotterdam, Baroeg
10.10.2013 Bel Antwerp, Trix
11.10.2013 NL Groningen, Vera
12.10.2013 Ger Siegen, Vortex
14.10.2013 Ger Karlsruhe or Mannheim, venue tba
15.10.2013 A Innsbruck, PMK
16.10.2013 I Milano, Lo-Fi Club
17.10.2013 I Egna / Bolzano, Point
18.10.2013 A Linz, Stattwerkstatt
19.10.2013 Ger Munich, Feierwerk
20.10.2013 Ger Bremen, Römer
Tickets can be purchased directly via the band's web site truckfighters.com and right here:
http://bit.ly/192OR5e
"The Chairman" EP's cover art had been designed by Swedish artworker Jerker Josefsson.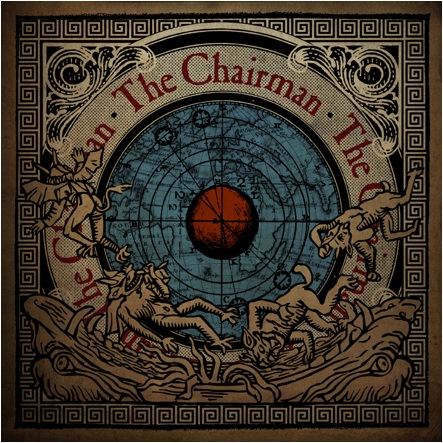 Before EP release, the band will tour the US this August, please check (and share) the video trailer with the US dates embedded: http://www.youtube.com/watch?v=mrF7dA31_kM.
The Chairman EP in the US will come in a different artwork and as a 12" Vinyl, also featuring a different tracklist than in the rest of the world.
2014 promises to be THE year of a lot of Truckfighting noise. The album release will be accompanied by intense world wide touring and people all over the globe can carefully examine whether Josh Homme is right or not. We can already assure you it is.
www.truckfighters.com
www.facebook.com/truckfighters
http://www.youtube.com/watch?v=3ZyvY-ithBc