TESTAMENT – all about »Dark Roots Of Thrash«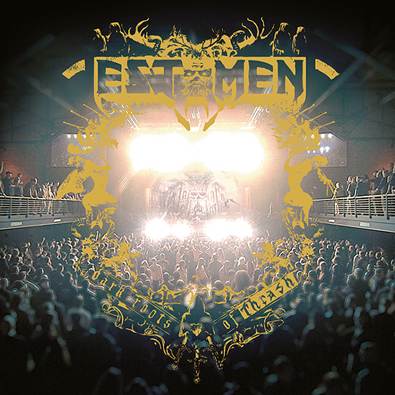 For their upcoming new release »Dark Roots Of Thrash«, Bay-Area Veterans TESTAMENT have just revealed an extended insight towards to content of this brand new piece of work. To catch the most possible amount of live action, the band had its show from February 15th at Paramount Huntington, NY entirely filmed and recorded. The result of the experience, »Darks Roots of Thrash« will be available on October 11th, 2013, offering a vast selection of different formats, namely a limited DVD+2CD DIGI, limited Bluray+2CD, limited 2CD DIGI , LP (black in gatefold), LP coloured in gatefold (MO only!), DVD+2CD DIGI + Tourpass (MO only!) and limited BlueRay+2CD DIGI+Tourpass (MO only!).
Produced by Get Hammered Productions, directed by Tommy Jones and mixed by Juan Urteaga, »Dark Roots Of Thrash« was captured with a total of 19 live tracks, the video clip for 'Native Blood' and additional Backstage Footage will be available on the DVD and BluRay, making this an incomparable experience for every true Thrash fan. Countless cams onstage, in the center of the moshpit and moving high above the audience on trusses, you will become part of the show while watching.
»Dark Roots Of Earth« Tracklist:
All versions:
01. Intro
02. Rise Up
03. More Than Meets The Eye
04. Burnt Offerings
05. Native Blood
06. True American Hate
07. Dark Roots Of Earth
08. Into The Pit
09. Practice What You Preach
10. Riding The Snake
11. Eyes Of Wrath
12. Trial By Fire
13. The Haunting
14. The New Order
15. Do Not Resuscitate
16. Three Days In Darkness
17. The Formation Of Damnation
18. Over The Wall
19. Disciples Of The Watch
20. Credits
Bonus available on DVD/BluRay:
21. Backstage Footage
22. Native Blood (Video Clip)
Get your copy here: http://smarturl.it/TestamentDROT
Or via iTunes: http://smarturl.it/TestamentDROTitunes
Commented guitarist Eric Peterson:
"Metal heads! In case you've missed us on our "Dark Roots campaign tour" here's a day in the life and good representation of our show! Check it out, and put on your list of metal to get!"
Addet vovalist Chuck Billy:
"For all you die hard metal heads out there »Dark Roots of Thrash« is a must have for your collection. This live DVD and CD is something you can put in you player and crank up for the feeling of a live Testament performance! You will get 18 songs from the early days of thrash metal to where we are today. Heavy Metal Forever!"
North American fans will get a shot of the new material almost instantaneously after the release, as TESTAMENT will on tour alongside LAMB OF GOD, KILLSWITCH ENGANGE and HUNTRESS hitting the road on October 22nd:
22.10. CND Toronto, ON – Kool Haus
23.10. CND Quebec City, QC – Pavillon de la Jeunesse
24.10. CND Montreal, QC – Metropolis
25.10. USA New York, NY – Roseland Ballroom
26.10. USA Wallingford, CT – Toyota Presents Oakdale Theatre
28.10. USA Columbus, OH – The LC Pavilion
29.10. USA Detroit, MI – The Fillmore Detroit
30.10. USA Chicago, IL – Congress Theater
01.11. CND Kansas City, MO – The Midland by AMC
02.11. USA Grand Prairie, TX – Verizon Theatre at Grand Prairie
03.11. USA Socorro, TX – Socorro Entertainment Center
05.11. USA Denver, CO – The Fillmore Auditorium
07.11. USA Tempe, AZ – The Marquee
09.11. USA Oakland, CA – Fox Theater
11.11. USA Kent, WA – ShoWare Center
12.11. CND Vancouver, BC – Queen Elizabeth Theatre
14.11. CND Edmonton, AB – Shaw Conference Centre
15.11. CND Calgary, AB – Big Four
16.11. CND Saskatoon, SK – Saskatoon Prairieland Park
18.11 USA St. Paul, MN – Myth
19.11. USA Milwaukee, WI – Eagles Ballroom
20.11. USA Grand Rapids, MI – The Orbit Room
22.11. USA Sayreville, NJ – Starland Ballroom
23.11. USA Boston, MA – House of Blues
24.11. USA Philadelphia, PA – Electric Factory
25.11 USA Pittsburgh, PA – Stage AE
26.11 USA Silver Spring, MD – The Fillmore Silver Spring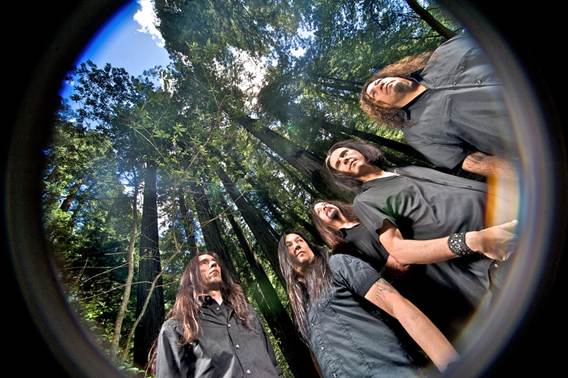 www.testamentlegions.com/ | www.facebook.com/testamentlegions | www.nuclearblast.de/testament