Melodic Revolution Records is proud to announce the signing of British Hard Rock Act Morpheus Rising.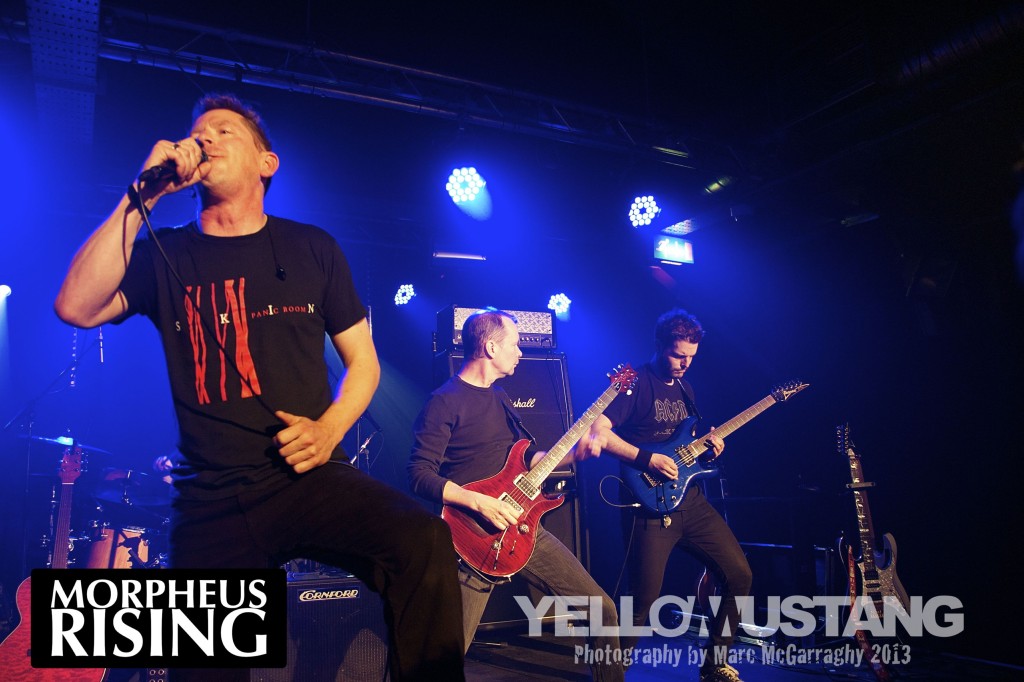 Morpheus Rising is a five piece hard 'n' heavy British rock band formed in 2008. The band is heavily influenced by their peers; Saxon, UFO, Thin Lizzy and Iron Maiden. Morpheus Rising has forged a reputation for their stage shows and music by incorporating precision twin guitars, power chords and fast guitar solos, upbeat tempos, soaring melodic vocals, rounded out by a tight rhythm section. The band has incorporated many elements of the NWOBHM bands of the late 70's and early 80's which set the standards and made these bands famous.
After years of touring and a string of EP's Morpheus Rising released their first full length album in late 2011. 2012 saw the band touring their critically acclaimed debut album "Let The Sleeper Awake" across the UK. The album has been regularly featured by Johnny Doom on Kerrang Radio, Shane Carlson on arFM, Tony Corner on Firebrand Radio and elsewhere throughout Europe and the US. The band has been featured in Classic Rock Prog Magazine, Classic Rock Society Magazine and one track was also featured on the cover mount CD by Classic Rock Society Magazine which led to a growing new fan base and sales across Europe, Asia and North America.
In 2013 the original drummer Paul "Gibbo" Gibbons departed the band. For their well received summer tour with Panic Room, Henry Rogers of Touchstone, DeeExpus, has been filling in on drums. Morpheus Rising has been auditioning drummers and hopes to have an announcement in the near future, in the meantime the band has started writing new material and recording is now underway on the as yet untitled new album. Their live shows are beginning to feature songs shortlisted for the upcoming release due out in late 2013 early 2014.
Video Link:
Lord of the North from Let The Sleeper Awake
http://www.youtube.com/watch?v=5Xk8NWqOIf4&feature=share&list=FLLb9g0GoGeHK1X6LbEfHDpQ

Teaser track from the forthcoming release by Morpheus Rising.
https://soundcloud.com/melodicrevolutionrecords/morpheus-rising-mega-city-one
Morpheus Rising is…
Si Wright – Vocals
Pete Harwood – Guitars
Damien James – Guitars
Andy Smith – Bass
For more information…
http://www.morpheusrising.co.uk/
https://www.facebook.com/MorpheusRising
http://www.melodicrevolution.com

Booking:
info@morpheusrising.co.uk

The following is a statement by Morpheus Rising:
We're very excited to be joining forces with Melodic Revolution Records and being part of a family of like minded people, artists and bands. A great big thank you to all the fans and everyone whose support has got us this far. We're looking forward to bigger and even better things with Nick Katona and his team behind us!